Project Description
How to be an Education Consultants
An Educational Consultant (EC) is a consultant who helps parents or student and organizations with educational planning. An educational consultant offers similar services to school counselors, but is normally employed by consulting firms, while school counselors are employed by schools.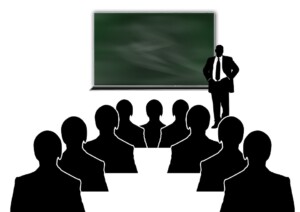 Professional organizations for educational consultants are the Higher Education Consultants Association and the Independent Educational Consultants Association. Education Consultants is a professionally focused mainly on the practice of college admissions consulting, while members of the Independent Consultants Association also assist students with consulting specialties that also include college admission, day and boarding school. Members of both associations work with students from other countries who are interested in coming to the States to study.
Educational consultants offer advice to students and their parents on topics such as applying to college and how to navigate the application process. These consultants typically have a background in education or counseling in order to qualify them to give this advice. There are also some certificate programs in this field, although a bachelor's degree is a typically a minimum requirement.